Welcome To
GymBuildr
Working alongside thousands of gyms, studios and trainers worldwide to better the lives of people in their communities.

Programming
Backend programming, nutrition and video content provided to your members.

Memberships
Drive new members through your gym door by hosting a 6-week challenge in your area.

Marketing
Digital marketing management to help you gain more local media and potential members.
Run a 6-week 'Best Self Challenge' in your gym or community
The process is easy, results speak for themselves and there is no risk to you. We've successfully ran thousands of marketing campaigns for Gyms, Studios, Camps and Trainers worldwide.
1
Partner with Gymbuildr
Partner with us to create a whole new engagement opportunity for your gym. Run one of our 6-Week 'Best Self Challenges' to drive more traffic into your gym and gain prospective members.
2
Market your Gym
Gymbuildr will invest in creating landing pages, sales funnels and targeted advertising, at no risk to you. These tools will drive sign-ups for your gym's challenge.
3
Host your Challenge
After conducting lead interviews, you'll host the challenge out of your gym for 6-Weeks. During this time you'll be handling the coaching and we'll track their progress on our backend Gymbuildr program.
4
Convert to Memberships
By the end of the challenge, you'll have the opportunity to upsell the challange participants into full memberships. We've seen up to 70% conversion from other gyms.
What you can expect by partnering with gymbuildr
Our goal is to provide you with all the tools and resources you need to increase memberships and community engagement, so that you can focus on what you do best... changing lives.
Convert to
Memberships
Gyms that follow our customer service and challenge guidelines retain over 70% of challenge participants.


Proven
Sales Strategy
We average 30-40 signups in two weeks. Gyms that follow our interview and sales system have seen more than 75 sign ups in two weeks.
Access to
Local Leads
Once the interview process is over, you will have access to hundreds of leads in your immediate area.


We give you and your members all the tools to succeed
Our online portal provides you and your members with all the tools you need to host a succesful challenge. Member registration, nutrition plans, workout programs, and so much more.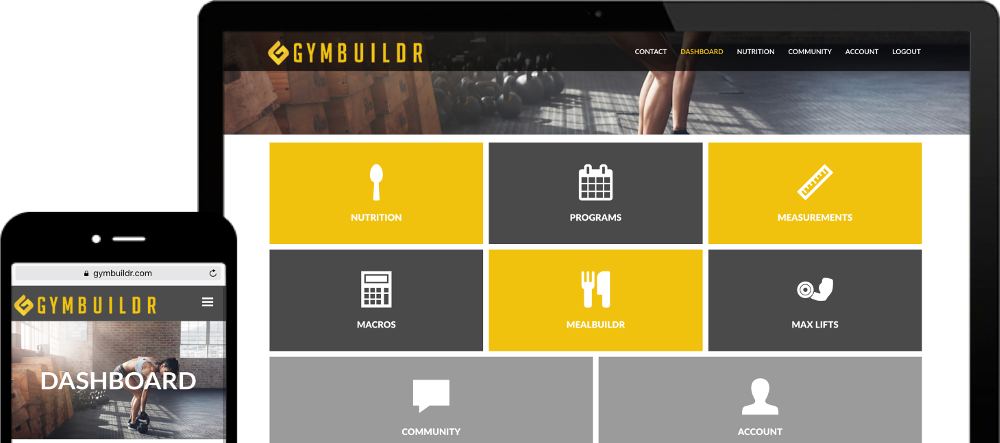 Gym's We Support

Crossfit

MMA/Boxing

Dance

Athletic Training

Yoga

Barre

Personal Training

More
We give you and your members all the tools to succeed